When was the last time you got a roofing estimate for a New Orleans home? If it's been several years, it's time to call a roofing contractor near you. Ignoring roof damage only allows leaks and cracks to get worse, resulting in costlier fixes. Additionally, a damaged roof can even lower property values!
However, some homeowners might not realize the value of an inspection and roofing estimate for a New Orleans home. Also, some might assume that a contractor offering a free inspection or estimate is likely to exaggerate needed repairs.
To ensure you're making the right decision for maintaining your home's roof, check out some information about roofing estimates. You can then discuss your home's condition with a roofer near you as needed.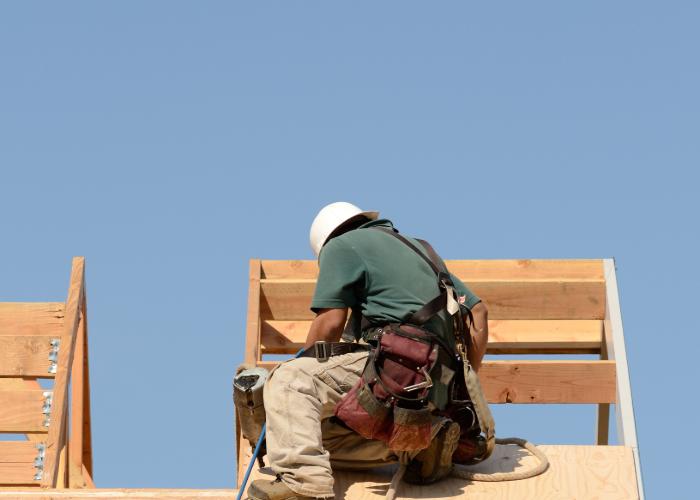 The process of getting a roof estimate in New Orleans
First, note the differences between a roof inspection and a repair estimate. Second, you might note when to choose one or the other, or both for your home!
A roof inspection involves a contractor checking your home's roof for signs of damage. He or she will check its covering, meaning the shingles, tiles, or panels on the roof. Next, a roofer checks for loose or damaged connectors and damaged flashing. Your roofer also inspects the roof edge, its slope, and the nail penetration along the roof decking.
Most roof inspection professionals will also check for signs of roof damage along other areas of the property. For example, they might look for water stains in the attic or upper stories. Also, your inspector might look for shingle granules in the home's gutters or along its landscaping.
If a repair contractor performs the inspection, he or she might then offer you a repair price quote. However, note that you can schedule an inspection with one professional and then a repair quote with another!
For instance, you might have a contractor inspect a home you're considering buying. Then, you might take their inspection report to a roof repair contractor, or several contractors, for a price quote. Your repair contractor uses their information to quote their repair price.
When should you get an inspection and roofing estimate?
Homeowners might schedule a roof inspection and roofing estimate in New Orleans every 3 to 5 years at least. Some contractors even recommend annual inspections, especially if the area suffers severe storms or high winds. Also, consider an inspection if you notice any potential signs of roof damage:
Water stains on ceilings
Sunlight coming through holes in attic ceilings
Wavy, buckled, or uneven shingles
Thick mold, moss, or algae along the roof's surface
Shingle granules in the home's gutters or along the lawn
Hot, stuffy interior rooms during summer and drafty rooms in wintertime
Spiked utility costs
Bald spots or large areas of missing shingles
Also, consider a roof's age and if it's nearing the end of its expected lifespan. Additionally, schedule an inspection after the roof suffers damage such as from falling tree branches. That inspection alerts you to needed repairs so you can get those done quickly, and damage doesn't get worse!
When should you replace versus repair a roof?
After getting your roof repair estimate, you might wonder if you should simply replace the roof altogether. First, consider the roof's age and if you might need to replace it in a few years anyway.
Second, consider how long you might stay in your home. A new roof can mean not facing repair costs for another 20 years. This might not be a good choice for a home you plan to sell in just 5 years! On the other hand, a new roof makes a home more desirable to potential buyers. If the current roof might wear out before you sell, consider a new roof rather than repairs.
Also, an entirely new roof offers many benefits for homeowners including improved interior insulation. Additionally, an updated roof style can improve curb appeal while metal offers a surface that's easy to clean. Moreover, choosing a new durable metal, clay, or slate material can mean a roof that lasts 50 years or more. In turn, you might not have to worry about reroofing costs for as long as you own your home!
The New Orleans Roofers is happy to share this information about the roofing estimate for a New Orleans home. We hope you found it useful and informative for maintaining your home's roof. If you need expert fixes, call our New Orleans roof repair contractors. We offer FREE consultations and repair price quotes. To find out more or to get your property started, use our contact form or just give us a call.